Friday, 28 July 2017 05:30

Is your significant other or sweetheart tired of taking a gander at an unattractive mess?
We can assist with our wide variety of dumpster sizes :
10 yard is for little projects and works great if you're in a small space. A 15 yard dumpster is our most rented-size with property holders. It fits close the three times the garbage of a bagster and (which would cost $500 for three of them and three pick ups).
Spare almost 50% of this sum by leasing a 15 yard dumpster from us.
In case you're considering, "goodness, that will be a ton of work however. What's more, I'll need to lift my trash over the side of the dumpster!" Think once more, our roll off dumpster doors open for simple loading.
Friday, 11 August 2017 21:04
15 Yard Dumpster Rental For Back to School Declutter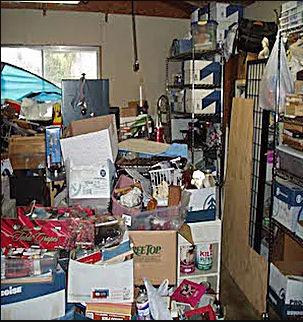 Your precious child is going back to school. This is a busy time for parents, teachers, and contractors. Perhaps you've waited all summer until school would resume to get a particular project done. When my fourteen year old is home with me, the last thing I want is to have our privacy compromised, or feel obligated to choreograph contractors around my property. So, if you're anything like me, you've probably put off the re-roof project, kitchen remodel, garage de-clutter, attic clean-out, or a similar project. Aside from the inconvenience of workers around your residence when you want to enjoy your yard, have dinner uninterrupted, or simply pull in and out of your driveway to run errands or take your children to activities; there's also the time factor. You know as well as I do that a two week time-frame quoted by a contractor actually ends up turning into a month or two. Perhaps the contracting company had good intentions when they originally gave you the estimate and looked at their schedule, but since then they've added a few jobs they've decided to juggle in with yours. Yes, I've had that happen to me, more times than I can count and I often think back to the classic movie The Money Pit and imagine Tom Hanks wrapped in his oriental rug, trapped in the whole in the floor - singing "banana wanna fo-fanna." 'Two weeks' was the time-frame originally quoted to him as well.