Wednesday, 05 July 2017 06:08
Express Roll Off Hurricane Season Dumpster Rental Savings
Last October, Brevard county residents were not expecting a storm, let alone a hurricane Matthew, so late in the storm season. Thankfully Brevard didn't suffer a direct hit from Matthew. As a result, Brevard county did suffer the amount of damage to their county the media anticipated. Some cities within the county got hit harder than others. Many experienced damage to: docks, roofs, fences, and trees. Thankfully, these items can be repaired, removed, or replaced. However, a human life cannot be replaced.
Friday, 21 July 2017 05:41
Weekend Dumpster Rental in Brevard At Express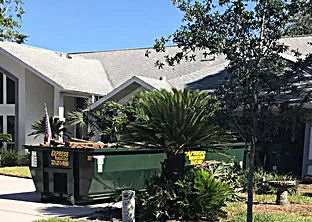 Most of us consider the weekends amoungst the most precious time periods we have in the whole week. A rest from work, time to catch up with family and friends, time to worship, or time to catch up on the chores we've procrastinated. If you've considered do it yourself projects like some of the pin boards on Pinterest, and consider yourself I hands on person willing to save money, the weekend is probably the time you've reserved for such things.
Most improvement projects require going to your local hardware or home improvement store. Its frustrating when we forget to purchase something at Lowes and have to turn around and go back to find the item. Our project gets delayed, but without it, we realize we can't continue. You may have forgotten something else to… a place to put your garbage! This is a frequently overlooked component of most home improvements. Does the scenario below sound familiar?