Displaying items by tag: dump return
Friday, 06 July 2018 19:36
What is a "Dump Return" or a Dumpster Return?
I need my Dumpster Dumped or Emptied and Brought Back to Me
A Dump Return or Dumpster Return is when you receive the same exact dumpster you rented brought back to you again (same size and container you rented in the first place). If you have more debris than the roll off container will hold during the first initial rental cycle and need the container brought back to your job site or residence after it is emptied at the landfill, this is considered a 'dump return'. All dumpster companies begin the billing cycle over again (as if you've initially rented a new dumpster) - even if you haven't used the full rental term (time allotted for the rental cycle).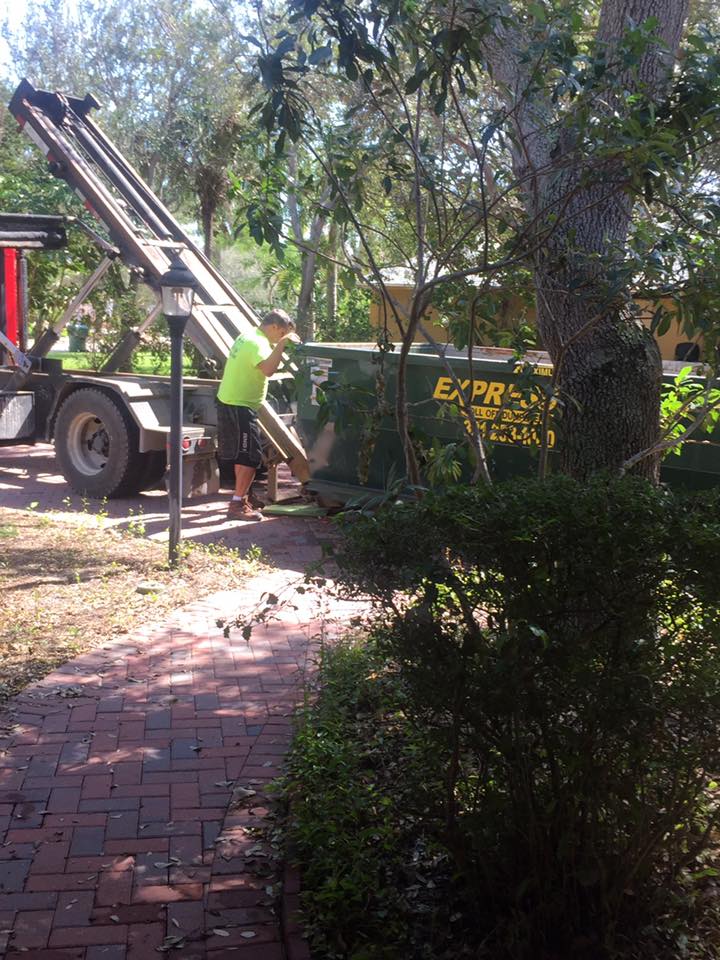 For example, you rent a 10 yard container and you actually have 15 cubic yards of C&D (construction or demolition debris), roofing shingles, household junk, or landscape debris to dispose of, and your project requires a second empty dumpster to be brought to the property you're working at; the billing cycle will begin again based on the cost of the original rental price. If you rented roll off # 10/2, and paid $200 for for a 14 day rental (a 10 cubic yard dumpster for a two week term), and filled it to the yellow fill line. A week later, you realize the roll off is full, yet you still have more contents in your household in need of disposal. Although you didn't use the full 14 days of the allowed rental term to do so, you need that dumpster emptied at the land fill and returned back to you. This scenario is considered a 'dump return'. Dump returns are charged as if you're renting another dumpster.
If you're wondering why we can't just include this in the original rental cycle, Express Roll Off Dumpsters of Brevard County will explain. Express Roll Off includes free drop off and pick up in all of their dumpster rental services. The amount of days allowable in the rental cycle have less of an impact on our pricing than the time and travel of hauling the roll off.
For instance, when Express delivers an empty roll off to you (the empty container is either coming from our yard or from the land fill). If one of our drivers is en route at the Sarno landfill, and your delivery is in Palm Bay, Florida 32905 travel time is roughly 18 minutes (or 13 miles). The overhead for the initial delivery involves: fuel (which is expensive, since it's diesel fuel), insurance (for the roll off truck, property, and liability), our driver's time (hourly wage, workman's compensation, etc.),equipment wear and tear (including repairs and maintenance), licensing, advertising, as well as other types of overhead. After the dumpster is delivered and filled, we haul the contents we picked up to the local landfill (usually the closest one to your job site, unless it contains pressure treated wood - this must be disposed of at the Cocoa Landfill). Therefore, the overhead involving the actual dumpster service (hauling aspect) is the primary factor when renting a dumpster from Express Roll Off, or any other dumpster company. Obviously if you try to 'camp on the can' (keep your roll off for a far longer amount of time than allowed), we must charge for the overage in days that you had the dumpster. However, this is not as costly to us as the transport portion of the services we offer.
Thursday, 03 August 2017 05:23
Express Roll Off Dumpster Rental Agreement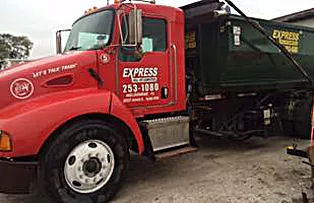 Thank you for renting a dumpster from Express Roll Off! Below are some rental tips to help your rental run smoothly and suggestions on avoiding extra charges. Rental Term: 7, 10, or 14 Days - additional days thereafter are $10 - $20/day (depending on size rented); however, if you need your dumpster picked up and dumped before the agreed upon rental term is up, the billing cycle starts over again (ex. if you have more to dump and need the dumpster emptied and brough back - this is called a dumpster switch out or dump return). We highly recommend calling or texting us 1-2 days before you need your dumpster picked up (in order to get on the pickup schedule).
What You Can Dump: cardboard boxes, furniture, junk, flooring, drywall, sinks, counter tops, bathtubs, glass, plastics (not containing liquids), dirt, books, clothing, metal (not appliances), fencing, concrete, pvc, roofing shingles, wood, rocks, faucets, lighting fixtures (no lightbulbs), clothing, and more.
What You Cannot Dump: Hazardous materials, batteries, wet paint cans, liquids (chemicals, cleaners, etc.), tires, aerosol cans, pesticides, herbicides, flammable liquids, mercury based material, appliances, propane tanks, solvents, computer monitors, tvs, asbestos, gasoline, oil, flammable liquids, oil filters, biohazards materials.