Friday, 01 December 2017 17:36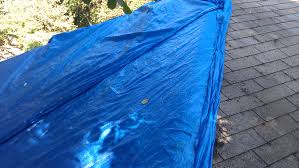 Are You One of The 43% in Brevard County Florida that Still Hasn't Had Insurance Claim Settled?
Only 40% of hurricane Irma insurance claims were settled in Brevard county in late October, leaving 60% of of those who filed still waiting to settle their claims. Brevard County officials reported earlier in the month of October, that over 35,000 claims has been filed in Brevard and the Office of Insurance Regulation (OIR) said over 21,000 remain open (as of late October). When speaking with family members, coworkers, and friends thier accounts proably support the statement. To date: (Deceber 1, 2017) roughly 43% of the insurance claims still remain unsettled. When speaking to my in-laws during Thanksgiving (both living in Rockledge) both my sister-in-law and mother-in-law filed claims just after the hurricane, neither one has had their claim settled yet. My mother-in-law said the companies told her they're trying to take care of claims with the worst damage first. Molly, my mother-in-law, told me she had a tarp over part of their roof and were waiting to have an entire re-roof. The insurance companies are catering to the more severe cases (from what she told me) like residences that lost their entire roof and can't simply tarp the partially damaged area.
Hurricane Matthew had less than half of the claims Irma had (roughly 16,000) and 91% had been settled towards late October. Irma's damage was much more widespread which probably has an impact in the companies assessing the damage and processing all of the claims in a timely fashion.