Displaying items by tag: express roll off yard can
Wednesday, 16 May 2018 17:24
Dumpster Rental for Your Brevard County, FL Business - Yard Cans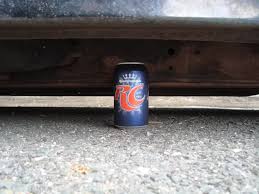 It's not the type of can shown in the picture. A 'yard can' is a dumpster for your Brevard County Florida business - (located at your business's commercial location). Whether you rent, or own the commercial property your business is located at, a roll off for your shop is more or less a "semi-permanent" fixture stored your business location. A yard can is in essence, your business's dumpster.
Why would you need this? If your specific business is disposing of debris on a regular basis, requiring a dump return (where the dumpster you're currently using gets full and is emptied and returned back to you) every week to two weeks, or even more frequently.
If you business needs a roll off sititng at your shop, yard, warehouse, or other commercial location (must be emptied at least two weeks), you may find it advantageous to opt for a "yard can". Express Roll Off gives commercial yard can customers a better rate for for commercial rentals and allows your company to be billed out for such services (we snail mail you a bill whenever you need a dump return). Receive a free dumpster rental quote for your commercial location from Express Roll Off Dumpsters today.

A Commercial Dumpster is perfect for landscape companies, HVAC companies, Pavers, remediation outfits, tile and paver shops, shipping and receiving companies, screening services, furniture stores, property management facilities, stone manufacturers, and countless other types of commercial businesses with demanding amounts of debris disposal.