Displaying items by tag: roll off rental savings
Thursday, 15 February 2018 14:26
5 Ways to Save On Roll Off Dumpster Rental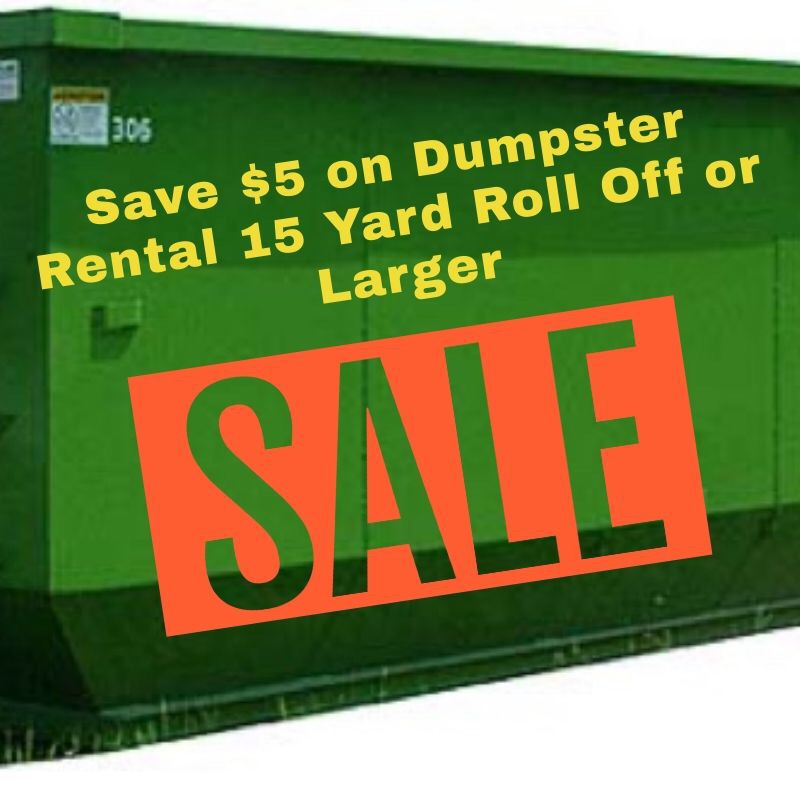 Saving on dumpster rental
Renting a roll off is a favorable and affordable method to get rid of massive amounts of junk, but do you want to pay more for service?
If you're new renting a roll off (even if you're not), Express Roll Off Dumpsters of Brevard County, Florida can help ensure you get the best price possible when renting a trash dumpster. Read on and learn our five easy tips to save on your dumpster rental.
1. Rent from local carriers (like Express) and avoid large haulers and waste brokers.
Express Roll Off is a local dumpster rental company in Melbourne, Florida.
Although it seems like a simple solution - to call the same company who picks up your residential trash to rent a dumpster —but that's not the most affordable idea.
Generally speaking, the larger well-known chains, like Waste Management and Republic Services, are usually more expensive than local carriers...and their customer service is less than personal. See our article about average dumpster rental prices in the area.
Another factor that increases your total rental cost is choosing a waste broker, or a middleman. Most often, these companies pose as local carriers (servicing a large area), when they hire out the hauling to a local dumpster company. Call Express Roll Off directly today to save on your trash dumpster rental

321-253-1080
This is how dumpster brokers operate:
The broker gets takes your call or responds to your lead through a website request for a roll off. (Beware of toll free numbers—this is usually a sign that you're dealing with a waste broker.)