Displaying items by tag: shorter term & lower prices on dumpsters at express
Friday, 11 May 2018 14:43
Express Roll Off Dumpsters Lowers Their Prices on Renting Roll Offs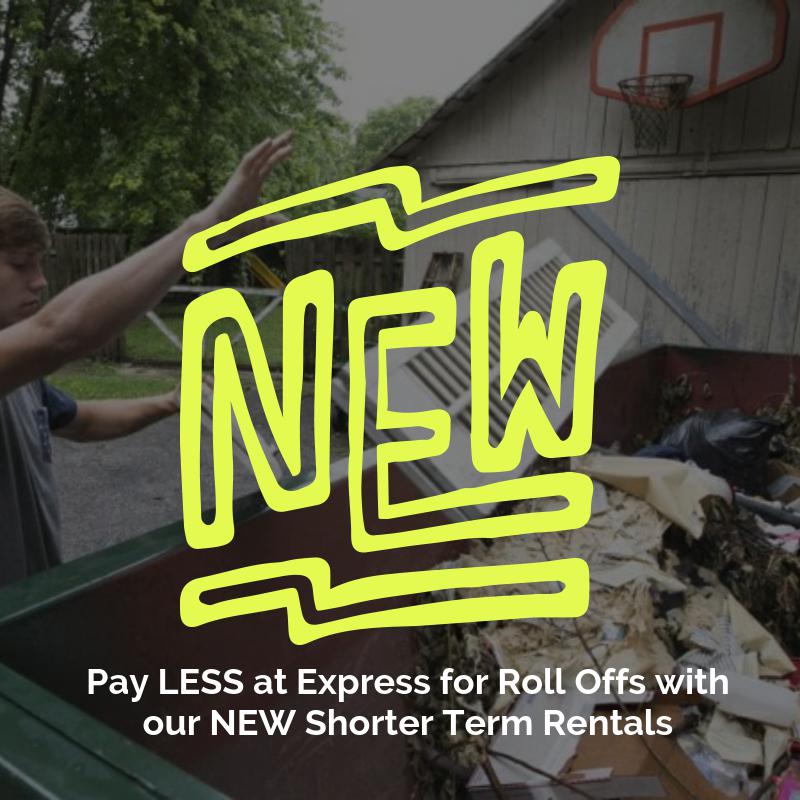 Gas prices have gone up 30%. Why would Express Roll Off Dumpsters lower their prices on dumpster rental? Simple, Express is introducing an alternative term to the their typical 2 week rental cycle. We have been asked by many (especially homeowners) if we offer a shorter term on our roll off rentals, …. and now - we do!
We still offer the fourteen day rental on all of our dumpsters (10, 15, 20, and 30 yard roll-offs). However, we're introducing a shorter duration option on a 10 day rental for a savings of $20 - $25 less per rental. This gives you the option as the consumer whether you wish to choose a two week term (dumpster rental prices start at $14.28/day, based on a two-week rental term, or you can opt for the 10 day rental at slightly more per day (with less overall cost).
This is great news for our customers at Express Roll-Off, because they now can rent a 15 yard dumpster for instance at the same price they would have paid for a 10 yard roll off in the past (they just have it for less time). For the wise, budget-conscious consumer, this is great news. We realize that not all of our customers need the rolloff for almost half a month and wanted to offer options to those looking for a short-term dumpster rental. If you're considering renting a dumpster here are a few tips on how to get started & save the most money:
1. Plan ahead - determine when you'll be doing your clean out or
home improvement project and call a few days out to insure you will have waste disposal handy for your desired dates. *** But don't call too far in advance - most dumpster rental companies cannot hold your rental *** With the high volume most of us dumpster companies are experiencing after two years of hurricanes in a row, 24-48 hours advanced notice for delivery is ideal.