Dumpster Capacity and What Not to Dump Brevard Fl
What you can and can't put in the dumpster. Some items are prohibited, while others are subject to additional charges.
What Can I Throw away in a Roll Off Dumpster? Express Roll Off's Guide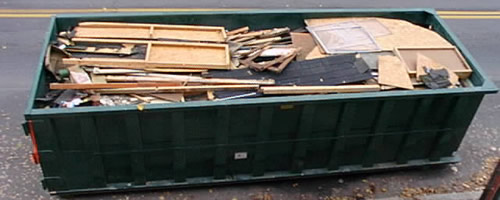 What cannot be disposed of in a dumpster?
Just as there are rules pertaining to what you can throw away in your trash can, there are also guidelines to adhere to when it comes to your rented dumpster. These laws are implemented for environmental reasons; there are also state and local regulations related to disposing of waste.
We recommend always discussing the type(s) of debris you're disposing of with our dispatch staff at Express
321-253-1080
. They will help ensure that you understand what is allowed to be discarded and what is not. A general rule of thumb pertaining to materials which cannot be disposed of is : anything liquid-based cannot be placed into our roll off containers. This includes: chemicals, household cleaners, HAZMAT materials, anything flammable, wet paint, oil, gasoline, propane, tires, mercury based materials or appliances with liquids associated with them (AC units, refrigerators, microwaves, televisions, etc.), oil filters, batteries, etc. These liquids can seep into the ground at the local landfill and contaminate our local water supply.
Does Your Yard Look Like This After Irma?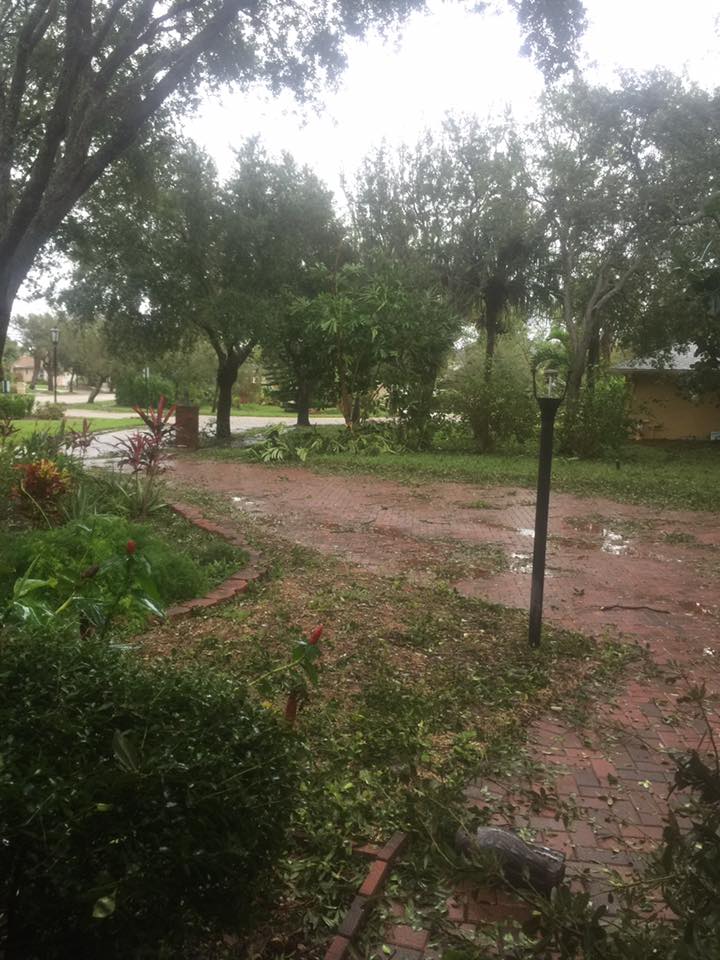 It doesn't have to. We at Express Roll Off dumpsters have trash containers to rent at reasonable prices. We want your garbage in our dumpsters, even if it's storm debris. There are a few things you should know first about what you can and can't put in our containers.
The local dump has strict rules about what you can and cannot dump. If you're planning on just dumping landscape debris, that is fine. On the other hand if you place branches, leaves, palm fronds, and other vegetative matter in a dumpster and mix it with other random debris you will be subject to additional charges (the dump's rules not ours) of $41 per ton. This can add up quickly, since the average dumpster generally contains three tons or more of weighed debris.
Vegetative Debris and Mixed Load Fees
I'm sure you're asking yourself, what are the other materials that cannot be placed in the dumpster along with vegetative debris? This would be anything including pressure-treated wood (stakes, fencing, 2x4s, etc.), junk, dirt (not considered vegetative matter, neither are stones). Why would the dump do this you ask, because they are composting anything vegetative and mulching it to save room in our local landfills. If the dumped load needs to be separated (and you don't abide by Solid waste Authority's rules) their staff must separate the materials. Hence, the labor costs are passed along to the party disposing of the debris. In essence the charges get passed along to our dump account, and in turn, we must bill you for these additional costs. One might think "wood is wood", and assume it's OK to place sections of fencing, for instance, in with a load of palm fronds, branches, leaves, and other debris… Wrong! If you do this, you will be subject to the mixed load fee which is a hefty $41 per ton. Some renters have so much debris due to the aftermath of hurricane Irma, that they don't mind paying the additional fees, and that is fine. We at Express Roll Off dumpsters just want to make you aware of the local municipal dump's Charges and policies concerning vegetative matter. Under normal circumstances, when the county isn't recovering from a category three hurricane, you are best to leave your debris curbside for waste management's grapple truck to dispose of. From what we've heard waste management is pretty backed up parentheses understandably after this last storm. You may wish to pay the extra 'mixed load' fees since hurricane season is not over yet, and the debris may end up back in your yard (especially if it isn't disposed of in a timely fashion).
If you're skim-reading this web page, if you take nothing else away from this article, but the table below you'll be fine and will not incur any additional dump charges. Here at Express Roll Off we offer upfront pricing and do not add on charges a la carte like many of our competitors do. The mixed load fee is the actual amount per ton charged to our dump account. We do not add any additional labor costs or fees to this charge, we simply pass this along to the customer (hopefully you...). If you have any questions on what you can and cannot place in a roll off dumpster, feel free to call us at 321-253-1080 , visit our FAQ page, or What Can't I put In The Dumpster.
What Cannot Be Dumped in Roll Off Container - Read And Save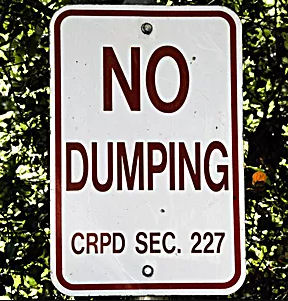 One of question we get all of the time is: "What shouldn't go in the dumpster?"

Most basic answer: anything in liquid family or related to it. Cleaning liquids, chemicals, wet paint (completely dried out paint cans are okay), batteries (because of battery acid), oil based materials (ex. tires). Biological hazards/waste are an obvious no-no; as are hazardous materials. Lightbulbs, asbestos and freon-based items (including appliances such as: refrigerators, Air conditioning units, etc.), and electronics (televisions, monitors, printers, etc.) also should not be dumped. Also avoid dumping gas cans, oil cans, and propane tanks.