Dumpster Rental Indialantic, Fl - 32903
Dumpster Rental Indialantic Fl - Local Roll Off Rentals Cost Less
Searching for Dumpster Rental near me Indialantic, FL?
And you're located in the 32903, Indialantic area? Look no further, Express dumpsters offers cheap dumpster rental to the beachside community in Brevard county, Florida. Express roll off serves all cities mainland as well. We offer Dumpster rental to Palm Bay Florida and Rockledge, and all other cities in the Brevard. Express Roll Off's home office and dispatch center is located in beautiful, sunny, Indialantic. We are locals that are familiar with Brevard County, and Indialantic's neighborhoods, such as: The Cloisters, the Sanctuary, Ocean Side Village, Brookside, Rio Villa, Indialantic Oaks, Rio Mar, Indialantic by the Sea, Tradewinds Terrace, Sunset Bay, and more. Express Rolloff is a family owned and operated local business that offers affordable pricing as well as a variety of dumpster sizes to choose from and various rental terms to fit every budget.
Indialantic residents may have never rented a roll off dumpster before. At Express RollOff, we make the process of renting dumpsters simple and affordable. Whether you're a homeowner looking to do a home, attic, garage, or shed clean out, or you're a local contractor renovating a home, condo, or commercial building in the Indialantic area, Express is here to help. We have four different roll off sizes to choose from:
10 yard dumpsters - (perfect for condos, single bathroom tear outs, short narrow driveways, or other tight squeezes)
15 yard dumpsters - perfect for garage clean outs, kitchen remodels, moving, roofing, concrete removal, and more - this is our most popular sized trash bin we rent (with homeowners and construction contractors).
20 yard dumpsters - ideal for large scale clean outs (multiple rooms), larger scale home and commercial renovations, etc.
30 yard dumpsters - industrial sized - perfect at a job site, for demolition and rehab projects, commercial locations, large contractor jobs, etc.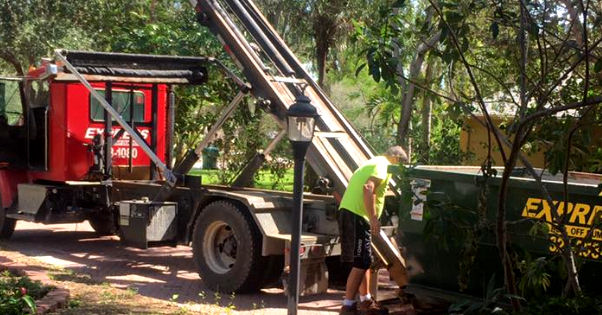 What does it cost to rent a dumpster in Indialantic, FL?
Get a dumpster rental quote by filling out Express Rolloff's the web form below. We are a locally, owned and operated dumpster rental company. We're licensed and insured and we offer upfront pricing, so you won't have buyer remorse later.
Roll Off rental tip:
The lowest priced dumpster quote may not always be the the best or cheapest roll off service to chose. Beware of companies with zip code search boxes on their web sites. If you type in "32903" and hit enter, and magically a page devoted to "Dumpster Rental Indialantic, FL" pops up …. most likely the company is a third party waste broker.
What is a waste broker?
A waste broker or dumpster broker is an out of state call center that arranges dumpster service for their customers. They do not physically provide the dumpster service themselves. They are a third party that takes your order, then contacts a local carrier to provide the dumpster rental service for you. This may sound nice, but they also increase the price on the local dumpster service providers' rates by $150 -$200 or more. Dumpster brokers do not own or really actually rent any trash containers. They rely on, and hire local dumpster companies like us, or our competition to service you. Waste brokers usually make money off both the rental price and the hauling or tonnage charges (disposal fees).
How do I Pay Less For Dumpster Rental?
Be weary of calling any company that has a web site with a zip code search box. This signifies that they provide service to nearly every major city in the country, and is probably a third-party waste broker (unless it's WM or a large nationwide legit company that's publicly held). Dumpster brokers often have an included "allowable" amount of tonnage shown on their web site that is included with your particular dumpster rental size (for example with a 15 yard dumpster you're allowed up to 2.5 tons). If your load weighs more than this, you will be charged extra per ton for the overage. Many of these third party service providers also only accept credit cards and often times have a toll free number listed somewhere on their web site. *** Perhaps not on the customized city page you're viewing *** They do have a toll free number on their web site somewhere though, look at the footer (the very bottom of the web page). Even robo-callers have local exchanges these days, but probably aren't located anywhere near you.
Buyer beware, of roll off companies that appear to service multiple states, cities, and counties. These glorified call centers do not rent dumpsters, they arrange the dumpster service for you, the customer. They employ extremely skilled sales associates that are experts in dealing with buyer objections (price, timing, size roll off needed, etc.). Don't fall for their sales pitch or give your credit card information to a company that you may charge you hauling fees after your rental term is over. Brevard County's local landfill doesn't charge tonnage fees based on weight most of the time (unless it's a commercial job, new construction, or a mixed load). Nobody wants to pay more than they should for a service such as waste removal, so neither should you.
Check feedback ratings and reviews before you schedule your rental with any dumpster service company. Make sure the dumpster service provider is licensed and insured and avoid tonnage charges or any type of add-on (travel charges, fuel surcharges, etc.).
For example a dumpster quote for $175 for a 15 yard rental for 10 days with $75 added on per ton may cost $325/total when your rental is said and done; the same rental from Express will cost you less ($125 or more). The dumpster rental didn't really end up costing you $175 - so watch for the add on charges & pay less for dumpster rental today with Express Rolloff Dumpsters. A quick 2 minute phone call is all it takes to get your roll off rental underway!
We have both residential garbage bins and construction roll offs at affordable prices.
Express hauling offers easier, more stable disposal than the canvas bag dumpster. Our steel trash containers not only hold more, but they also don't leave unwanted debris behind either. We have over fifteen years of experience in roll-off container rental and are here to help with renting trash dumpsters. When you're in need of a home dumpster service choose our company for your waste removal. We simplify the process of renting roll offs - you'll be glad you called us!
Request your free quote today by phone 321-253-1080 or fill out our web form.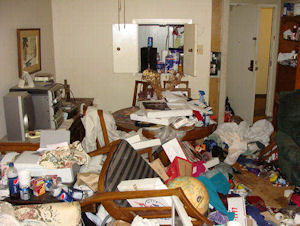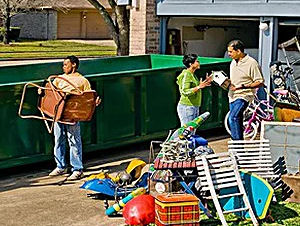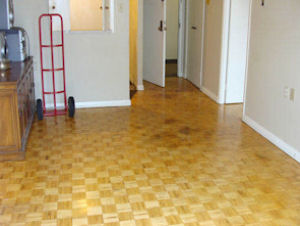 Save up to $40 - New Shorter Term Dumpster Rentals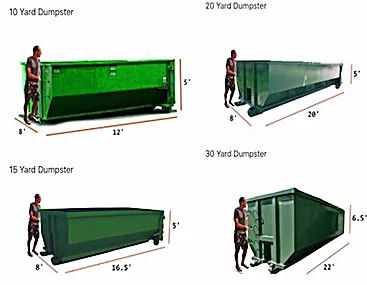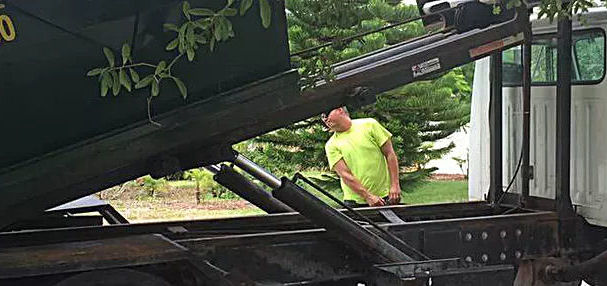 Why Rent Roll Offs From Express?
The Cost to rent a dumpster - is less at Express Roll Off - the best residential dumpster rental prices beachside.

Express Roll-Off Dumpsters Has Dumpster Rentals for:
Construction Contractors

Re-Roofs

REO Properties

Junk Removal & Home Clean Outs

Yard Waste Disposal

Remodels & Renovation

Furniture Disposal

Concrete Clean Up

DIY Debris Disposal

Commercial Business Debris Disposal

Rehabs

Industrial Job Sites

New Construction Projects
& More
If you need a dumpster rental in Indialantic, FL ...
Choose Express Roll Off dumpsters. Try our free and easy to use rent a dumpster quote feature. We offer a variety of dumpster sizes including : 10, 15, 20, and 30 cubic yard dumpsters.
Why Rent Roll Offs From Express?
We're Licensed & Insured
Pricing of our dumpster rentals (cost of a rental is less than $20/day)
We Offer Same Day Service
Free Delivery And Pick Up
No Hidden Charges
Easy to fill open-top containers - makes junk removal & home clean-outs a breeze
Cheap dumpsters for vegetative yard waste
Small trash containers for home use
Variety Of Dumpster Sizes Available : 10, 15, 20, & 30 Yard Roll Off Dumpsters
We Offer flexible rental terms to chose from to fit every budget - 7, 10, & 14 day rentals
Industrial Sized Construction bins for rent
You won't be stuck looking at your trash we're there when we say we will be
Rent a dumpster for $100 - $150 less than Waste Management charges
Veteran and Locally Family Owned and operated - Award Winning service team
Easy to load bins with hinged doors that open - skip the backache
Volume pricing for contractors and builders
Catering to Both Residential & Commercial Marketplaces
Express Hauling proudly services all cities within Brevard County, Florida !
We're here to help you and save you money at the same time. Who wants to overspend on garbage removal? We'll save you money by simply by helping you select the correct bin size at the right price for your particular project.
Awarded Best in Trash Removal & Container Rental 3 Years in a Row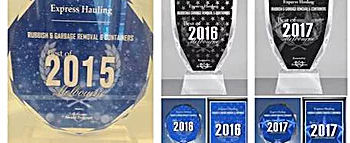 Licensed & Insured Local Company
If you can't decide which size you'll need, give our award winning staff a call. We're glad to help make your rental stress-free.