Brevard County Florida Growth is Strong Due to Job Market
Brevard County FL Growth Due to Healthy Job Market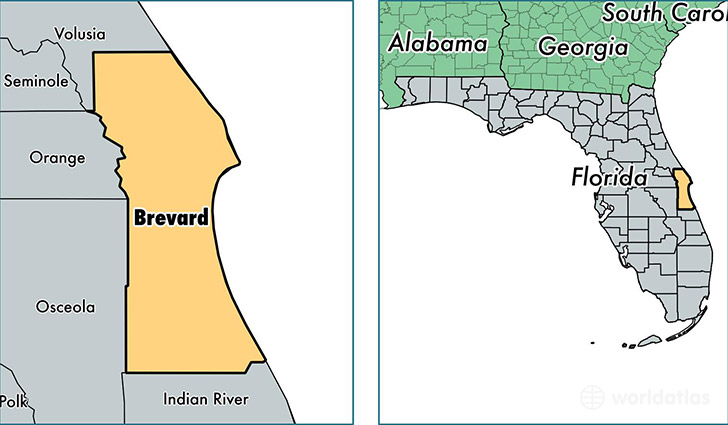 The construction and growth outlook for Brevard County Florida remains strong, due to the county's stable job market. Brevard's residential new construction has grown by 4676 new homes from 2010 to 2016. This is an average of 779 new homes built in Brevard County per year. Currently, Brevard County's population is estimated at 583,000, and expected to hit at least 600,000 by 2025. This surge in population is equivalent to adding another large city (nealy the size of Melbourne) to the Space Coast area. What does this mean for our county? More people will be relocating to Brevard in the next seven years. The housing market, construction market, and the job market should continue to rise proportionally with the increase in population in our area.
According to the Florida Today, Brevard's job market shows strong gains. The number of people employed county-wide increased by close to 11,000 from a year earlier. The county's unemployment rate is currently 5%, whereas, a year ago it was 5.3%. The largest sectors demonstrating increases in Brevard over the last year were:
Service producers: 5200 (3% increase)

Construction: 2900 (8.7% increase)

Manufacturing: 1600 (7.4% increase)

Education & health: 1800 (5.2% increase)

Leisure & hospitality: 1100 (4.2% increase)
By the year's end Blue Origin is expected to complete their 475,000 square foot facility near KSC. Thus making the Cape not only a launch facility, but also a manufacturing facility. The newly constructed space-flight building complex combined will employ more than 500 people. Brevard is undergoing a surge in hotel construction with more than 700 new hotel rooms completed by the summer of 2018. Resulting in a 7.9% increase in the county's current hotel capacity totalling 8,846 available rooms. The six hotels entering the construction phase are: Holiday Inn Express & Suites, located in West Melbourne, Springhill Suites (by Marriott) in Cape Canaveral, Fairfield Inn & Suites (by Marriott) in Viera, TownPlace Suites (by Marriott) in Titusville, Hampton Inn in Melbourne, and lastly, Woodspring Suites in West Melbourne. The growing number of cruise-line passengers at Port Canaveral, business travelers related to Brevard's space-flight industry, and visitors to Viera's Space Coast Stadium complex (the new home of the U.S. specialty Sports Association) are all factors that have all contributed to the recent hotel development.
Brevard County Florida's growth and development outlook (especially in areas like Viera and West Melbourne) not only results in a positive outlook for the county's construction sector, but also for our county's housing market and annual wages. Brevard's residents' average annual wages are expected to rise from a projected $55,000 per year in 2020 to $91,600 in 2035. Viera Co. will be developing Trasona and approximately a dozen neighborhoods south of Wickham Road and west of I-95. Viera Co. has also donated land for 6 new schools in Brevard county as Brevard's enrollment continues to rise. The growing Hispanic population will result in construction of new retailers and eateries. And Brevard's walkability is expected to increase with the $10.4M A1A road-resurfacing project in Indialantic; making it safer for pedestrians.
Express Roll Off dumpsters has been servicing Brevard County, Florida with roll off dumpster rentals since 2003. We support Brevard County's growth and development and are proud of the recovery our county has made since the housing market downturn in 2007. Express Roll Off offers volume discounts to contractors. We can expedite the turn-around time on your construction project with our speedy dispatch process. Express Roll Off dumpsters proudly services all of Brevard county and hopes to partake in many of the construction growth projects underway. If you need a bid proposal for our roll off dumpster / waste management services please call 321-253-1080 or email us at info@cocoadumpsters.com our prices and service will not be beat. Thank you for reading, Brevard.