Commercial Business Roll Off Dumpster Rental
Dumpster Rental for Your Brevard County, FL Business - Yard Cans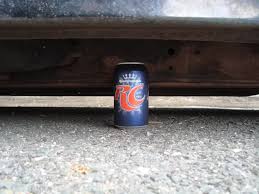 It's not the type of can shown in the picture. A 'yard can' is a dumpster for your Brevard County Florida business - (located at your business's commercial location). Whether you rent, or own the commercial property your business is located at, a roll off for your shop is more or less a "semi-permanent" fixture stored your business location. A yard can is in essence, your business's dumpster.
Why would you need this? If your specific business is disposing of debris on a regular basis, requiring a dump return (where the dumpster you're currently using gets full and is emptied and returned back to you) every week to two weeks, or even more frequently.
If you business needs a roll off sititng at your shop, yard, warehouse, or other commercial location (must be emptied at least two weeks), you may find it advantageous to opt for a "yard can". Express Roll Off gives commercial yard can customers a better rate for for commercial rentals and allows your company to be billed out for such services (we snail mail you a bill whenever you need a dump return). Receive a free dumpster rental quote for your commercial location from Express Roll Off Dumpsters today.

A Commercial Dumpster is perfect for landscape companies, HVAC companies, Pavers, remediation outfits, tile and paver shops, shipping and receiving companies, screening services, furniture stores, property management facilities, stone manufacturers, and countless other types of commercial businesses with demanding amounts of debris disposal.
Common Disposal Charges You may be Subject to When Renting a Commercial Dumpster:
Mixed load fees - these can be avoided - by keeping your load clean (see below).
How can you avoid mixed load fees? Simple, don't place vegetative debris in with construction or junk loads. Landscape debris is fine by itself, if that is the only material you're disposing of. However, the local landfills charge $41/ton in order to separate such loads, since they mulch vegetative material such as: sod, branches, palm fronds, mulch, leaves, etc. This saves room within our county's landfills.
Are there any other charges besides the cost of the actual dumpster rental? Solid waste billable is generally the only charge you will be subject to ($29.50/ton). This is in addition to the cost of the weekly/bi-weekly, rental cost. Express Roll-Off only passes along the actual charges accrued to dump commercial debris. We furnish you with a copy of the actual weight ticket from the landfill so that you can see for yourself how much debris was disposed of. We do not mark this charge up in any way.
But wait, don't I have to use WM dumpsters for my business's commercial location?
No, you have the freedom to choose as a business owner which dumpster company you have remove your commercial business's trash. You also have the right (in most cities in Brevard County, Florida) to decide which company's dumpster will be placed in your yard.
Which Sizes of roll offs are used at commercial locations for yard containers?
Most commonly our 15, 20 & 30 yard sized roll offs are used, depending on your particular business's needs. Express Roll Off deeply discounts your business's dump returns, switch outs, and hauling charges. And these discounts add up to a substantial savings on an annual basis. For example, the commerical yard can discounts saves one of our HVAC companys $5200/yr. Our screening company saves $2600/yr compared to our regular priced-dumpster rates.
Our two busiest paver companies pay $7800 less per year by Express Roll Off Dumpsters commercial Roll Off rentals. We can also haul for you. We drop off fines (base material to our paver companies commercial locations when Conner's or Space Coast Crusher can't accommodate them). If you only have a large paver job once on awhile requiring a tear out Express Roll Off can help with assisted loads such as this as well. Please note: for liability reasons we do not leave roll off dumpsters in the road after operating hours. The paver job must be completed or resumed the next day (where the billing cycle begins again).
I have a roofing trailer, would a yard can work for me?
It's always a good idea to have a yard can when you own a roofing company, even if you have your own roofing dump trailer or trailers. Time is money, when you're a contractor. And finishing work at one job, or multiple jobs, enables you to start new ones. With the price of fuel contninuing to climb and lengthy lines at the dump, your roofing crew can quickly transfer the contents of one of the dump trailers and save a trip to the dump. Call Express Roll Off when your yard can needs a dump return and we'll keep your work flow going. 321-253-1080