Holiday Dumpster Rental in Palm Bay Done Right at Express Roll-Off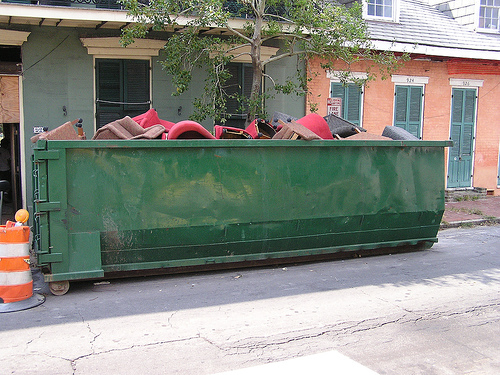 Do you have junk, debris, or projects after Christmas or Hanukkah awaiting your attention? If you answered yes to any of the above scenarios, you probably need to rent a roll off dumpster.
The holiday season is an enjoyable time. Most of us spend time with family or friends, travel, rest up from our hectic work schedules (or from the stress this time of year inflicts on us). After the gift giving has ended most of us find we have boxes, unwanted or broken items, and junk in general to dispose of. Others, like me, have realized it is now late Decmeber, the new year is approaching and I must tend to the neglected home improvement projects around my house I have procrastinated. Whatever the case may be, debris removal will probably play a role in your clean up efforts.