Express Roll Off Dumpsters Gives Back
Express Roll Off Dumpsters of Brevard County, Fl Donates to Charitable Events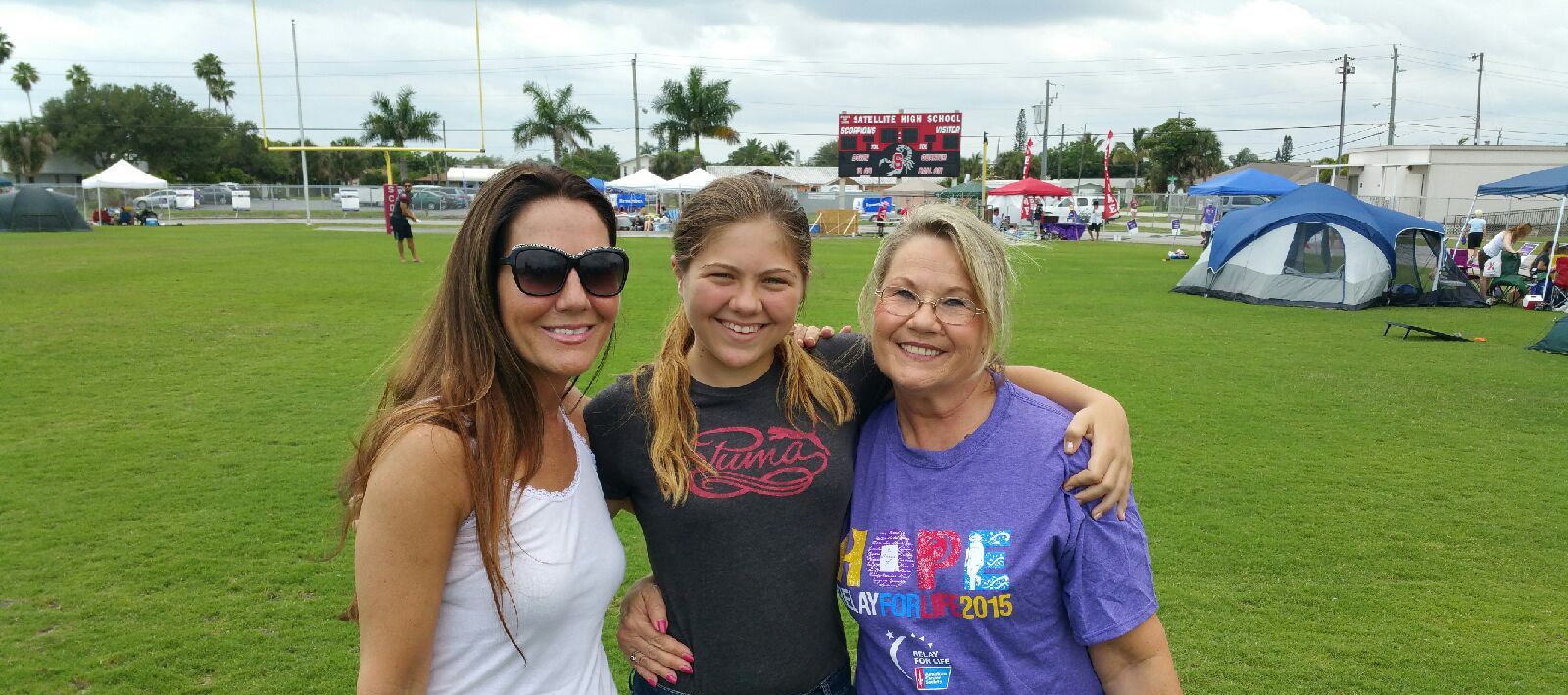 Express Roll Off Dumpsters of Brevard County,Belives in Giving Back
Express Roll-Off dumpster rental of Brevard County Florida prides itself in giving back to community events and charitable organizations. April's American Cancer Society's annual relay for life in the South Beaches at Satellite Beach high school, was one of those functions. Express proudly donated a dumpster to the cause and attended with the owner's wife's mother-in law, Sue. Sue has been cancer free and in remission for nearly ten years.
Relay for Life is an 18 hour event creatively intended to symbolize a cancer patient's journey. The event begins in the afternoon and moves through the evening symbolizing post-diagnosis. As the hours go on, treatment is tiresome, possibly making the patient feel like giving up. The camp continues over night with the sunrise appropriately representing the strength and hope to continue the fight against cancer, and ultimately survive.
Saturday's survivor lap was moving and opened the ceremony where we heard testimonials of local community members telling their moving stories about their personal battles and triumphs with cancer. When Sue told her story we teared up remembering her bleak initial diagnosis. She had a rare strain of lymphoma/leukemia when the owner's daughter at Express was in only in kindergarten. We didn't think she would be around for more than a few months (according to the Oncologists) Sue saw at at the time. After six CHOP therapy treatments, numerous Neupogen injections to build and maintain her immune system, and an autologous bone marrow transplant at the Moffitt Center in Tampa - she was able to proudly receive a purple shirt and a metal at the relay for life.
The American Cancer Society has Relay's For Life at different locations throughout Brevard. It's a fun day packed with great people, food, and various vendors. And more than that, it's a learning experience and an opportunity to give to a worthy cause. Bring your family and friends out for the weekend and walk in someone elses' shoes.
Cancer does not discriminate - it affects those young and old. We can all help the cause and attend one of the numerous relay for life fundraising events here locally in Brevard. Usually the American Cancer Society has teams and goals set in order to raise money for Cancer research. We are so excited and pleased to announce that the South Beach Event surpassed its goal this year.
If you have a Brevard county community event, fundraiser, or a nonprofit charity you may need a free dumpster for, please fill out our contact us form. Be sure to include times, dates, and details (location- city etc) of your event so that we can help. Express Roll off dumpster rental believes in giving back to Brevard.
Express Roll Off has donated numerous dumpsters to American Cancer Society Relay for life events throughout the county, The Brevard County Sherriff's Department, and Wounded Warriors. Express Roll Off Dumpsters believes in giving back to the community. Thank you Brevard County Residents for choosing to support our local business.